What is Bigbag ?
Standard big bag types are available for a loading capacity of 100 to 2500 kg and according the EN ISO 21898:2005 regulation can be manufactured as 5:1 (single use), 6:1 (multiple use) or UN (Recommendations on the Transport of Dangerous Goods) in conformity with the certificates issued by reputable international test houses.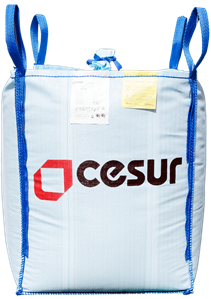 Bigbag Kullanım alanları:

Çeşitli gereksinimlere ve değişik amaçlara uygun olarak farklı tip ve modellerde Big Bag'ler de üretilmektedir.
- Gıda
- İlaç
- Big Bag Kimya Endüstrisi
- Taşımacılık
- Mineral ve Hayvan yemleri
- Bahçecilik
- Paketleme
- Maden Endüstrisi
- Atık Çöp Taşıması
Bigbag

avantajları :



• Kolay Paketleme
• Kolay Taşıma
• Kolay İşleme
• Ekonomiklik
• Taşımada Boşluk Azaltma
• Kolay Doldurma ve Boşaltma
• Hijyenik Paketleme